Each summer, when our family gathers in Bethany Beach, Delaware, we set aside a day for the design and construction of a ballroll. It's a tradition we've held for over 15 years. Each year we try to outdo ourselves, either in complexity or scale.

We start early in the morning, shoveling sand into a pile and carrying water from the ocean to wet it down.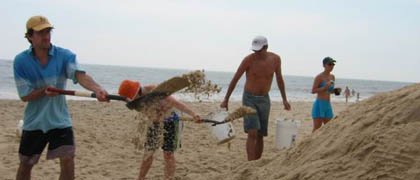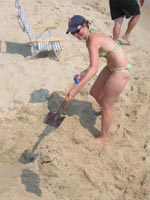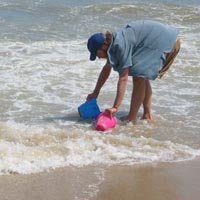 Once we have a decent pile of sand built up, we need to pat it down and refining the shape.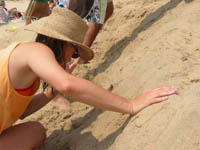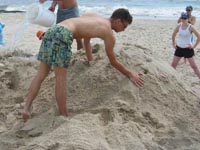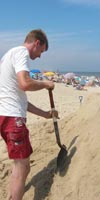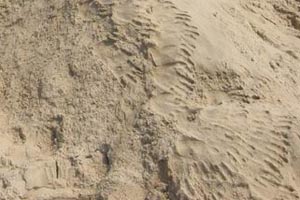 Then we work on the various tracks and build in some stunts and details.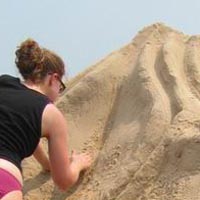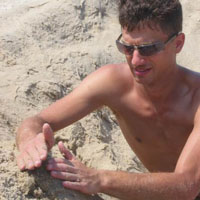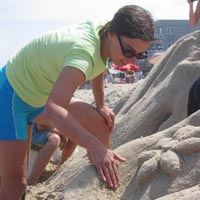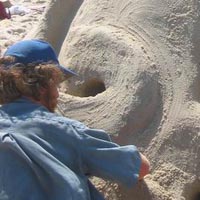 Sometimes catastrope strikes!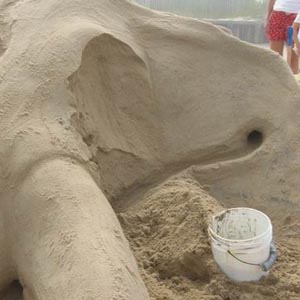 That's why we have the strictest
Quality Control Specialists on hand!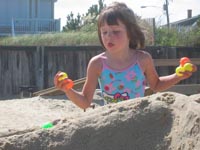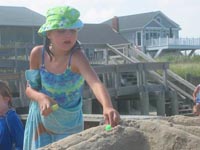 Then it's time for a few finishing touches...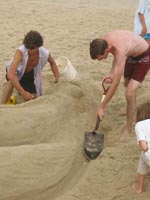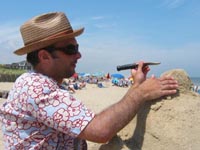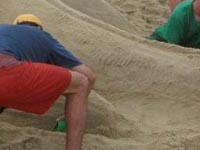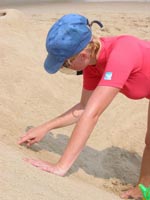 before standing back to admire a job well done...
and taking a well earned rest!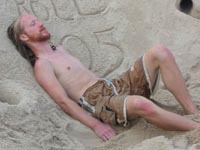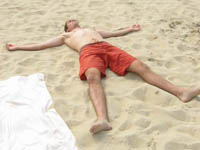 To see the fruits of out labor, please
browse through the list of Ballrolls to your left.